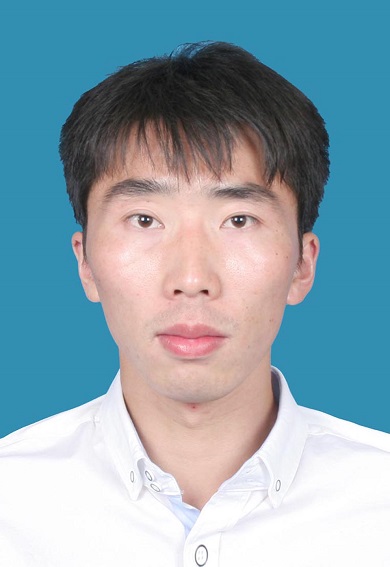 宫乐 博士研究生
研究室:南京航空航天大学明故宫校区 15-B502-6
学习经历:
2016.9- 至今 南京航空航天大学 机械制造及其自动化专业 博士研究生
2013.9-2016.6 江苏科技大学 机械工程及自动化专业 获硕士学位
学术成果:
1. Y. Su, L. Gong, B. Li, Z. Liu, D. Chen, Performance evaluation of nanofluid MQL with vegetable based oil and ester oil as base fluids in turning, International Journal of Advanced Manufacturing Technology, 2016, 83: 2083–2089. (ESI, SCI收录号WOS: 000373156000054)
2. Y. Su, L. Gong, D. Chen, An investigation on tribological properties and lubrication mechanism of graphite nanoparticles as vegetable based oil additive, Journal of Nanomaterials, 2015, 2015: 1–7. (ESI, SCI收录号WOS: 000356697500001)
3. Y. Su, L. Gong, D. Chen, Dispersion stability and thermal physical properties of environmentally friendly graphite oil-based nanofluids used in machining, Advances in Mechanical Engineering, 2016, 8(1): 1–11. (ESI, SCI收录号WOS: 000369978400024)
4. Y. Su, L. Gong, H. Cao, D. Chen, Optimization of electrostatic atomization cutting using 3D FE simulation of electrostatic field, Key Engineering Materials, 2016, 693: 1255– 1262. (EI收录号: 20162202432793)
5. Y. Su, L. Gong, B. Li, D. Chen, An experimental investigation on thermal properties of molybdenum disulfide nanofluids,International Conference on Materials, Environmental and Biological Engineering, 2015, 10: 881–885.
6. Y. Su, D. D. Chen, L. Gong, B. Li, Thermal and physical properties of graphite water-based nanofluids used in minimum quantity lubrication, International Conference on Mechatronics, Electronic, Industrial and Control Engineering, 2014, 5: 849–852. (EI收录号: 20151700775465)
7. Y. Su, D. D. Chen, L. Gong, 3D finite element analysis of drilling of Ti-6Al-4V alloy, International Conference on Computer Information Systems and Industrial Applications, 2015, 18: 907–911.
8. Y. Su, D. D. Chen, L. Gong, 3D FE modeling of cold air cutting of Ti-6Al-4V, International Conference on Automation, Mechanical and Electrical Engineering, 2015, 261–269.